Community Associations Institute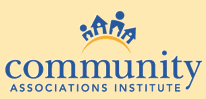 www.caionline.org

America's advocate for responsible communities. Community Associations Institute (CAI) is a national organization dedicated to fostering vibrant, competent, harmonious community associations. For more than 30 years, CAI has been the leader in providing education and resources to the volunteer homeowners who govern community associations and the professionals who support them. JBC Property Management is a member of both the CAI Michigan Chapter (www.caimichigan.org) and National Organization (noted above).


United Condominium Owners of Michigan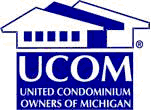 www.ucomonline.org
The United Condominium Owners of Michigan (UCOM) is dedicated to the interests of condominium owners in the state of Michigan. UCOM, over 40 years after its founding, continues to be the only organization in Michigan devoted to the education and training of condominium leadership - the officers, directors and committee chairpersons who serve their neighbors and co-owners by regular contributions of personal time and study to make their communities wisely and fairly administered, cost efficient, enjoyable - and to maintaining and improving property values.